Will $50 Oil Save BP Prudhoe Bay Royalty Trust?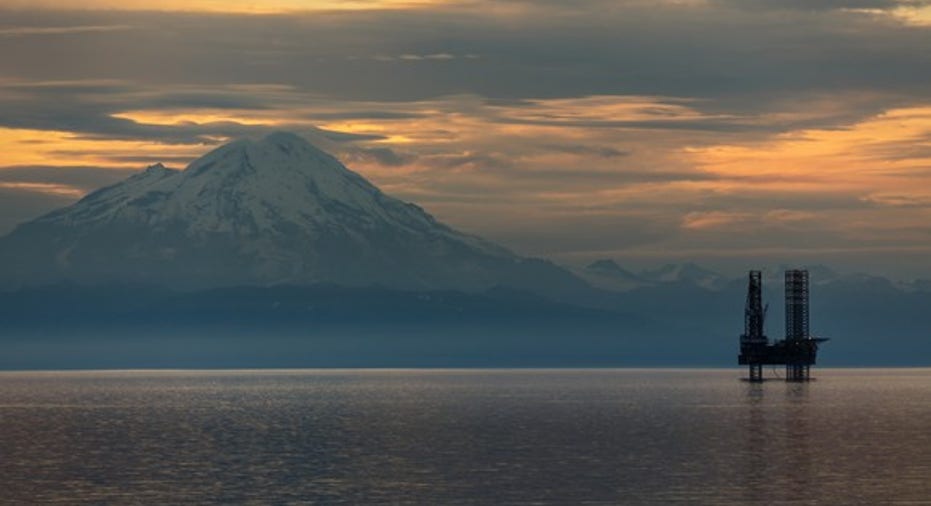 Shares of BP Prudhoe Bay Royalty Trust have been crushed this year, having nearly been cut in half:
BPT data by YCharts
Fueling that sharp sell-off was the revelation that the company would stop paying distributions to investors as early as 2020, which is nearly a decade earlier than expected. The culprit was the steep slide in the price of crude. Unfortunately, crude's recent rally back to $50 isn't helping matters because crude is just back to the price the Trust was banking on to survive through the end of the decade.
Back to where we started
When BP Prudhoe Bay Royalty Trust put out its annual report earlier this year it delivered a stark warning to investors. Its trustee wrote that,
That estimate was based on the projection of royalties earned from production out of the North Slope of Alaska. Given the oil price at the end of last year, the assumption was that the trust would no longer earn any royalties after 2020 due to production declines and costs.
Here's the rub; that estimate was based on last year's average oil price of $50.28 per barrel. So far in 2016 oil has only spent a few moments at or above that price, which suggests that 2016's average oil price could end up below that level. In other word's the recent rally in oil prices doesn't even get investors back to last year's estimate. That means oil has a long way to go before it will be save BP Prudhoe Bay Royalty Trust's income stream from running dry at the end of 2020.
IMAGE SOURCE: BP P.L.C. VIA FLICKR.
Better options abound
Oil could potentially go a lot higher and one day reclaim triple digits, which could potential extend BP Prudhoe Bay Royalty Trust's income stream for another decade. However, that's a pretty risky bet because there's a distinct possibility that oil won't regain that mark again. Because of that investors are better off avoiding BP Prudhoe Bay Royalty Trust and sticking with an energy income stock that won't run dry in as little as five years.
Namesake BP is one of the many oil and gas producer options to consider. The global oil giant currently pays a very generous dividend of 7.4%. While there's a risk that BP's payout could be cut due to low oil prices, it is unlikely to be eliminated altogether. Further, with a bounty of oil projects under development around the globe BP has the potential to grow its production in the future, which when combined with rising oil prices could fuel a higher dividend in the decades to come.
Meanwhile, midstream MLP MPLX is another interesting income option to consider among the bounty of MLPs. The pipeline and processing company currently boasts of a 6.2% payout, which MPLX is planning to grow by 12% to 15% this year and by a double-digit growth rate again in 2017. Further, MPLX has ample opportunities to expand its income stream and distribution with the company estimating that it could invest between $26 billion to $32 billion on organic growth projects and drop-down transactions with its parent company. Needless to say, it has a number of options to keep its income stream from drying up.
Investor takeaway
Bottom line, $50 oil doesn't really help BP Prudhoe Bay Royalty Trust. At best, it just gets the company back to its projection that its royalty stream will run dry after the dawn of the next decade. That's why investors are better off avoiding this high-yield stock and instead consider producers or midstream companies that have the ability to pay dividends for decades to come.
The article Will $50 Oil Save BP Prudhoe Bay Royalty Trust? originally appeared on Fool.com.
Matt DiLallo has no position in any stocks mentioned. The Motley Fool has no position in any of the stocks mentioned. Try any of our Foolish newsletter services free for 30 days. We Fools may not all hold the same opinions, but we all believe that considering a diverse range of insights makes us better investors. The Motley Fool has a disclosure policy.
Copyright 1995 – 2016 The Motley Fool, LLC. All rights reserved. The Motley Fool has a disclosure policy.

View more information: https://www.foxbusiness.com/markets/will-50-oil-save-bp-prudhoe-bay-royalty-trust
See more articles in category:
Finance