Why Qlik Technologies Stock Dropped 10.1% Tuesday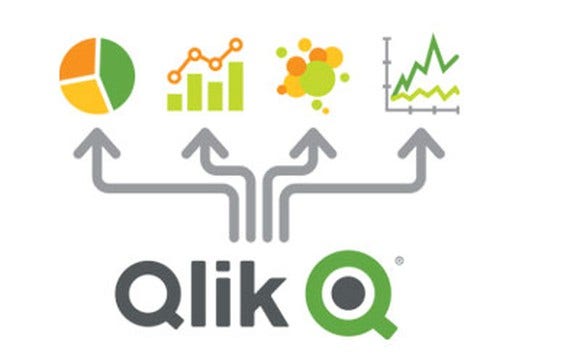 IMAGE SOURCE: Qlik Technologies
What:Shares of Qlik Techologies, Inc. plunged 10% following reports the business intelligence and visualization software company is the target of an underwhelming takeover bid.
So what: Nobody would blame you for thinking the drop seems strange at first glance. After all, such takeover bids generally arrive with offers well above the trading price of any given stock. But in this case, reports state private equity firm Thoma Bravo is planning a cash offer between $28 and $30 per share for Qlik stock — significantly below yesterday's opening price of $31.94 per share.
The same sources stated while Thoma Bravo admires Qlik for its lack of competition, it also knows other potential buyers have balked at the company's rich valuation, with shares currently trading around 44 times next year's expected earnings.
Now what: But it's also worth noting Qlik stock is still up around 20% over the past three months. And much of that gain came after hedge fund Elliott Management took a 9% stake in the company in early March, reportedly with one aim of helping Qlik explore this type of strategic sale.
In the end, however, there's no guarantee a deal will happen, and there's always the possibility another suitor could step in with a superior offer. In the meantime, investors would be wise to focus first on Qlik's actual business — which, judging by the company's quarterly beat and raisein April, is still humming along just fine.
The article Why Qlik Technologies Stock Dropped 10.1% Tuesday originally appeared on Fool.com.
Steve Symington has no position in any stocks mentioned. The Motley Fool recommends Qlik Technologies. Try any of our Foolish newsletter services free for 30 days. We Fools may not all hold the same opinions, but we all believe that considering a diverse range of insights makes us better investors. The Motley Fool has a disclosure policy.
Copyright 1995 – 2016 The Motley Fool, LLC. All rights reserved. The Motley Fool has a disclosure policy.
View more information: https://www.foxbusiness.com/markets/why-qlik-technologies-stock-dropped-10-1-tuesday
See more articles in category:
Finance