Pizza Wars: Why Domino's could pass Pizza Hut as industry leader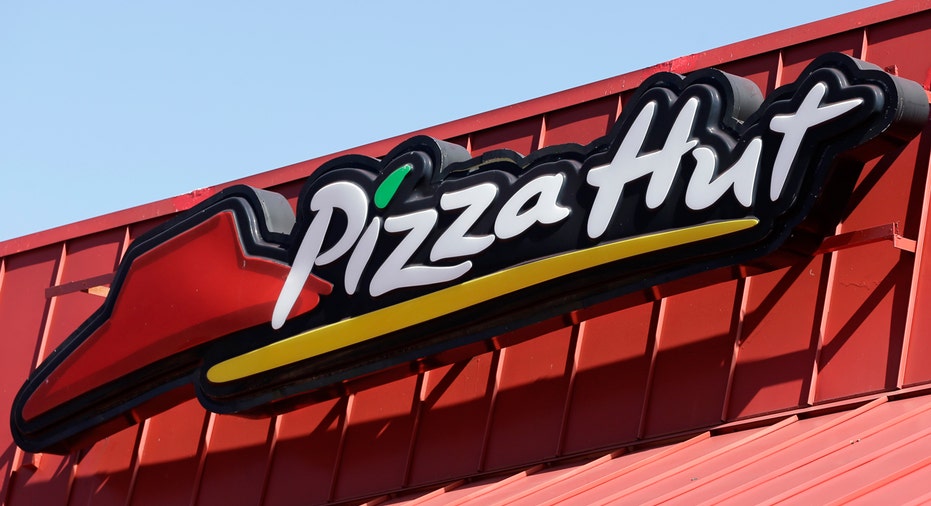 With competition among pizza restaurant chains at a fever pitch, Yum Brands' (NYSE:YUM) venerable Pizza Hut brand is turning to technology to help reverse sagging sales and maintain its dwindling lead on rivals Domino's (NYSE:DPZ) and Papa John's (NASDAQ:PZZA).
Facing declining revenue at Pizza Hut store locations, company executives are focused on improving the chain's digital and delivery services to compete with Domino's, which has prioritized online ordering for years. Earlier this month, Yum said it invested $12 million in its most recent fiscal quarter on a technology overhaul, with plans to invest a total of $180 million by the end of 2018.
"Almost a decade ago, Domino's made a bet on technology to help delivery, and Pizza Hut made a bet on stores. As it has proved out, Domino's made the right bet as the casual dining part of the pizza segment is declining," said Matthew McGinley, a restaurant analyst at Evercore ISI. "At Pizza Hut, many of the kitchens were not set up for delivery, they are less efficient at processing delivery orders, the ordering technology isn't as good as Domino's."
Domino's has chipped away at Pizza Hut's once-dominant hold on the pizza category. As of 2016, Pizza Hut held a 14.3% share of sales in the limited-service pizza category, compared to 13.6% for Domino's, according to recent data from food industry firm Technomic.
Pizza Hut's same-store sales fell 1% in Yum's most recent earnings report, marking the fourth straight quarter that the brand saw a revenue decline, despite strong growth at Yum-owned KFC and Taco Bell.
Yum Brands CEO Greg Creed said all U.S.-based Pizza Hut stores will use the same point-of-sale system by the end of 2017, which will "allow Pizza Hut to drive efficiency in its ability to improve its operations around delivery and speed-to-market on digital implementation."
Aside from an overhaul of Pizza Hut's digital platform, the company is hiring roughly 14,000 delivery drivers by the end of the year. But experts say digital ordering is just one element in which Pizza Hut has lagged behind its competitors.
When Domino's and other rivals began to offer cheaper pizzas and add-on products on a national level to get a jump on competition, Pizza Hut was slow to adapt, according to Morningstar analyst RJ Hottovy.
"On the value messaging front, we've seen the average price per pizza migrate to the $7-$8 range the past few years, partly because of competition between the [quick service] pizza chains, partly because of the emergence of fast-casual pizza chains like Blaze and MOD," Hottovy said. "Domino's was quick to capitalize on this front and absorb the price hit with greater order frequency and add-on products."
Along with Pizza Hut's ongoing technology overhaul, Hottovy adds that the brand needs to devote more its resources toward marketing value-based product promotions on a national level. During this month's earnings call, Creed said that Pizza Hut's U.S. franchises have committed to hold to "national price points through 2019" in exchange for increased funding and advertising from Yum.
Yum executives warned that it will take time for Pizza Hut's strategy shift to have a meaningful impact on the company's bottom line. In the meantime, McGinley said it's "very likely" that Domino's will soon surpass Pizza Hut in terms of sales.
"Domino's has a head start, but I wouldn't count Pizza Hut out," McGinley said. "Pizza Hut is still the biggest pizza chain in the US, and many of the issues that brought them to this point with technology, lower advertising spend, and marketing are being addressed with the current plan."

View more information: https://www.foxbusiness.com/markets/pizza-wars-why-dominos-could-pass-pizza-hut-as-industry-leader
See more articles in category:
Finance