Auto Workers' Bonuses Surge as Companies Post Gains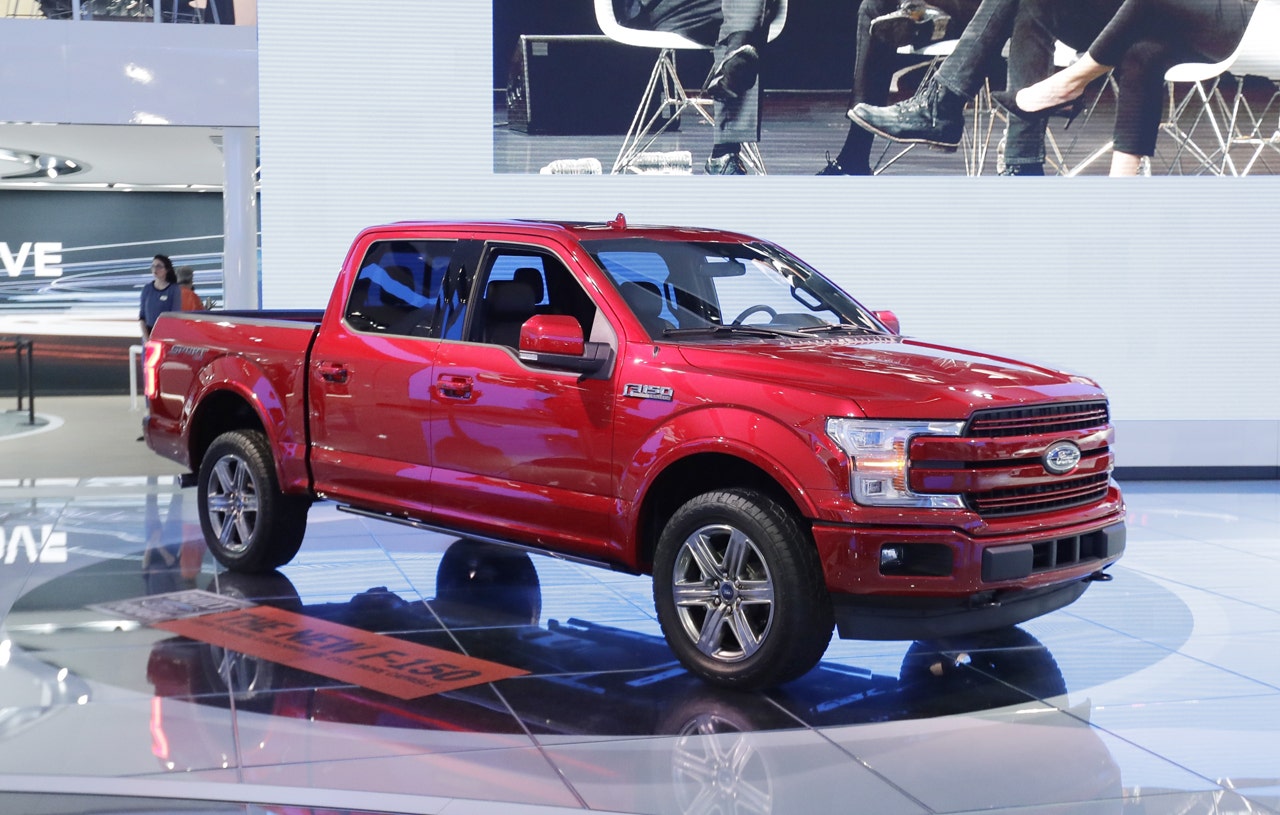 Workers at domestic car factories are reaping the benefits of America's increasing demand for high-margin pickups and sport-utility vehicles, with union employees expected to take home among the biggest bonus checks ever.
The three U.S. auto makers began reporting fourth-quarter earnings Thursday, with results showing Detroit's reliance on light-trucks is fueling profit growth even as the wider U.S. light-vehicle market stagnates.
The bonuses come as auto chiefs signal a willingness to consider adding even more high-paying factory jobs on U.S. soil. Earlier in January, Ford Motor Co. and General Motors Co. committed to nearly 2,000 new hourly positions in coming years, and Fiat Chrysler Automotive promised to spend $1 billion to retool a pair of U.S. factories and create 2,000 new jobs. That company's chief added on Thursday that he would also consider bringing jobs associated with building heavier-duty pickups from Mexico back to one of its American factories, and hinted at the possibly of shifting production of even more light trucks to the U.S.
Car makers are stopping short of committing to new factories in the U.S. But optimism related to President Donald Trump's views on easing corporate taxes, environmental regulations and other costs of doing business that executives say are overly burdensome has car makers reconsidering the role high-cost U.S. workers can play in future strategy.
"The policy direction taken by Mr. Trump is something we appreciate," said Fiat Chrysler Chief Executive Sergio Marchionne, in a conference call with analysts on Thursday. "We have the wherewithal now…to effectively entertain a repatriation of the truck manufacturing back to the U.S., which has been one of the things that has been anomalous about the this split of roles between the U.S. and Mexico for a number of years with such a large portion of the pickup-truck market being manufactured in Mexico."
Factory workers aren't the only ones likely to benefit from such a move. Shareholders, enjoying a recent increase in automotive stock prices, are gaining from the billions of dollars in new commitments that GM and Ford are making in dividends and share buybacks.
UAW workers have generally pushed union leaders to first bargain for wage gains over variable-compensation schemes. Still, Detroit Three's 146,000 unionized factory workers — employed in plants mostly located in Midwestern Rust Belt states that helped secure President Donald Trump's victory in November — are expected to reap the rewards of the industry's surge in U.S. sales.
Fiat Chrysler will pay out on average $5,000 in profit-sharing based on hours worked to employees represented by the United Auto Workers, the highest annual bonuses for its 40,000 assembly-line workers since the company's 2009 bankruptcy.
Ford Motor's 2016 payout of $9,000 is among the highest in its 114-year history. Checks from GM — which is reporting its results on Feb. 7 — will likely top the $11,000 paid last year.
Assembly workers have seen little in the way of pay raises since the Chrysler and GM bankruptcies in 2009, but profit-sharing has helped boost the group's spending power. The potential for bigger bonuses have been negotiated into union contracts signed every four years since 2007, but the awards didn't materialize until after several years of painful restructurings.
"I'm going to pay down debt with pretty much everything I get," said Brian Pannebecker, a 57-year-old worker at Ford's axle plant in Sterling Heights, Mich. He recently returned from Washington, D.C., where he attended Mr. Trump's inauguration and bought an expensive ticket to an inauguration ball.
Mr. Pannebecker, who faces several thousands of dollars in credit-card balances, hopes to retire debt-free in four years.
Since 2010, when GM shed a six-year streak of annual losses, UAW workers have collected the equivalent of $3 an hour worth of yearly profit-sharing checks on average, representing roughly 10% of their hourly wage.
That number is calculated based on North American automotive earnings and is much higher for employees at Ford and GM, which have traditionally earned at least twice as much as Fiat Chrysler on home turf.
Some workers still have reservations about the way compensation is now structured in the auto industry. New workers and some others aren't expected to get the full benefit of the bonus.
Martha Gravatt, a 33-year veteran worker who transferred to FCA's stamping plant in Warren, Mich., in 2010 when the company shut down a factory in Twinsburg, Ohio, said she won't get the full bonus. Ms. Gravatt said she doesn't work enough overtime to earn her full bonus.
Fiat Chrysler worker Brian Keller isn't doing cartwheels about the bonus payment, either. "I'd prefer to see that in our hourly wages which would go toward my pension," said the nearly 18-year veteran employee who works at the company's auto-parts distribution center in Centerline, Mich.
Mr. Marchionne met with Mr. Trump earlier this week along with chiefs from GM and Ford and came away thinking the company could add manufacturing work in the U.S., particularly if the new Administration carries out its pro-business agenda.
Already, the car maker has retooled its production to better capture light-trucks profit. Fiat Chrysler is abandoning nearly all of the company's passenger-car lines in favor of pumping out more Ram pickups — many imported from Mexico — and Jeep Cherokees made in the U.S.
Light-trucks, including Fiat Chrysler's Jeeps and Ford's F-Series pickups now represent a record 60% of light-vehicle sales.
Fiat Chrysler's North American operating profit — considered a critical barometer for an auto maker's health — soared 15% in 2016 to EUR5.1 billion ($5.45 billion) even as revenue fell, resulting in a 7.4% operating margin that more closely reflects those reported by Ford and GM. More than four-fifths of the car maker's operating profit in 2016 came from North American operations.
Fiat Chrysler on Thursday said fourth-quarter net profit doubled to EUR409 million from a year earlier, with revenue rising 1%. Mr. Marchionne is intent of paying down the company's debt load so that it has at least EUR4 billion in cash net of debt by 2018.
Ford, meanwhile, swung to a net loss of $800 million in the fourth quarter compared with $1.9 billion in net income earned in the final three months of 2015. A 4% revenue decline and special charges related to the company's pension plans and the cancellation of a plant in Mexico overshadowed its strong operating results.
View more information: https://www.foxbusiness.com/markets/auto-workers-bonuses-surge-as-companies-post-gains
See more articles in category:
Finance