Alibaba's Jack Ma in Detroit for US small business conference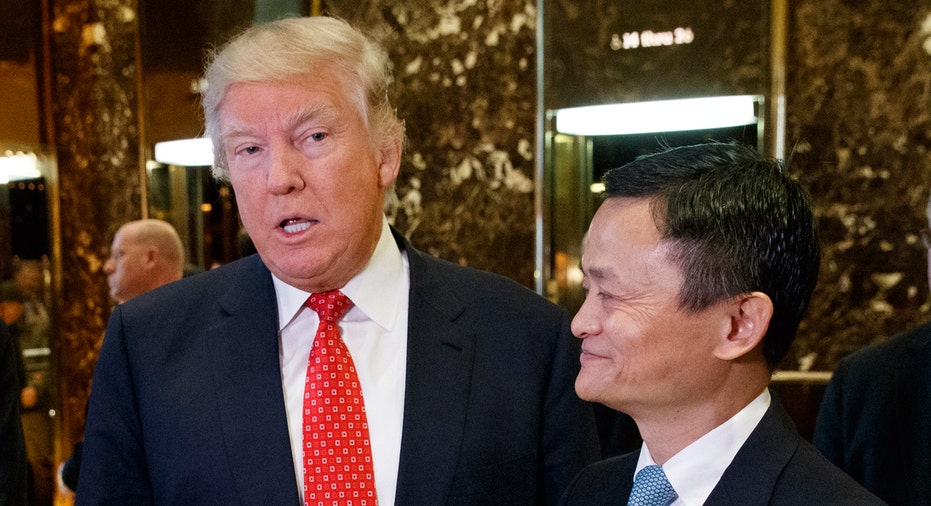 Jack Ma, the chairman of Chinese e-commerce giant Alibaba Group, visits Detroit this week to educate U.S. small business owners on marketing their companies to Chinese consumers.
"The Chinese market presents tremendous opportunities for U.S. small businesses and farmers to grow their businesses, and in turn, create more U.S. jobs," Ma said in an open letter last April. "China's middle-class population is projected to exceed 600 million by 2022, or nearly twice the size of the entire U.S. population."
Ma is the featured speaker at Alibaba's "Gateway 17," a two-day conference beginning Tuesday that is expected to draw more than 3,000 entrepreneurs, the Wall Street Journal reported. Journalist Charlie Rose will moderate a panel featuring Ma and his business experiences during the conference's first day, and the Alibaba chairman will deliver a keynote address on Wednesday.
Entrepreneur Martha Stewart is also set to speak at the conference. Local politicians, including Detroit mayor Mike Duggan, will attend the event as well, Quartz reported.
Ma met with President Donald Trump last January. At the time, he pledged to help U.S. small business owners by selling more American-made goods through Alibaba's massive ecommerce market.
Chinese officials have invited Ivanka Trump and Jared Kushner to visit the country later this year, Fox News reported. At present, it is unclear if a trip will occur.

View more information: https://www.foxbusiness.com/markets/alibabas-jack-ma-in-detroit-for-us-small-business-conference
See more articles in category:
Finance